Unlock Access to Two Foundational Courses
Lay a solid foundation for your freelance writing business.
Start with Biz Planning for Freelance Creatives to set the stage for your business. Figure out your services, develop a professional mindset, and get ready to launch or revamp your business.
Once you're ready to take on client work, we'll prepare you to decipher basic legalese in Navigating & Negotiating Media Contracts. You'll learn to understand the most important components of media contracts with lawyer-verified information, and build the skills and confidence to negotiate for yourself.
Meet Your Instructors
Jenni Gritters and Wudan Yan are the founders and co-hosts of The Writers' Co-op podcast. With over a decade of combined experience working as freelance writers for major publications, they know that building a stable business model is vital to success as a freelancer. Through their podcast, resources, and now courses, they are sharing all they know to help aspiring and current freelance writers transform a hectic hustle into a steady business.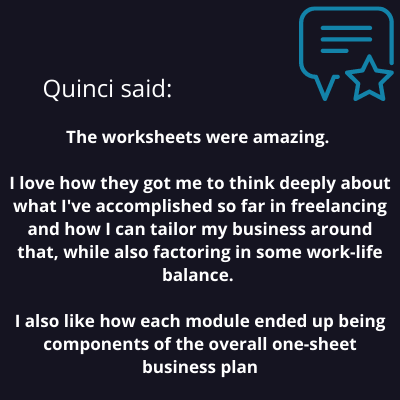 Business Basics for Freelancers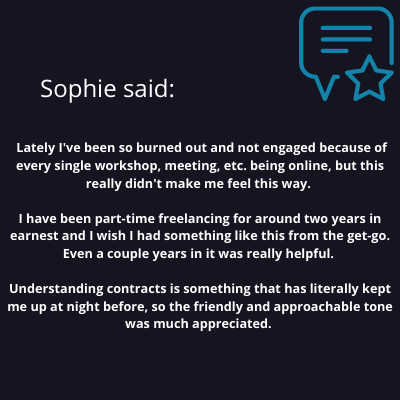 Navigating & Negotiating Media Contracts
Frequently Asked Questions
How long does the course take to finish?
This is a self-paced course: you can complete it as quickly or slowly as you'd like!
We know how busy you are, so we've designed each module to take less than 30 minutes to complete.
How long do I have access to the course?
You have lifetime access to all materials in Business Basics and Contracts. Go back and rewatch the videos, or revisit the worksheets as your business evolves. It's not going anywhere!
Who should enroll in this course?
These courses are designed for new and aspiring freelancers. Whether you're dreaming of making the switch to freelance writing or independent reporting, or need a refresh on treating your business like a business, this bundle will help you lay a solid foundation for future success.
What is your refund policy?
When you enroll in this course, you get immediate access to all of the course content and downloads. As such, we do not offer refunds.